WYZ, A RESPONSIBLE COMPANY
It was important for WYZ to get involved in a clear CSR approach in line with its values. For years, Pierre Guirard and his teams have been implementing multiple actions in order to actively participate in the well-being of the employees, while making them responsible on many subjects related to the economy, social issues and sustainable development.
Discover our actions here.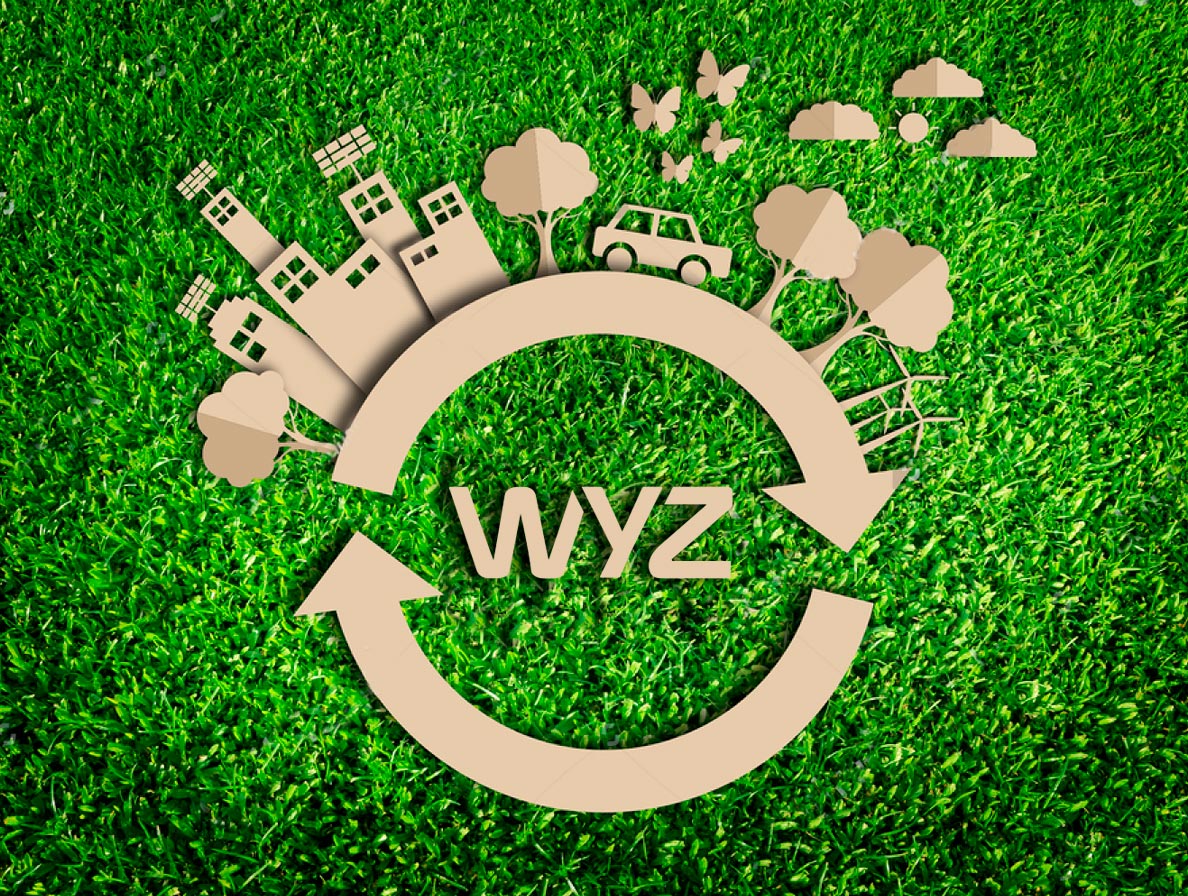 – Sport in the office
– Furnished premises
– A focus on local production
– Use of telecommuting
– Participation in the mutual insurance company
From a social point of view, WYZ places great emphasis on the well-being of its employees. Sport is an integral part of company life for WYZ and it is important that everyone can have a regular sport practice that suits them. In addition to the collective challenges offered in swimming and cycling, weekly yoga classes are offered to all those who wish to do so.
On the other hand, our premises are designed to promote good communication and offer everyone a good facility. They are optimized and have relaxation areas (sofas, table soccer…) as well as a cafeteria.
In addition, local production is promoted by the company whenever possible. During events or commercial and marketing actions, it is above all towards local companies that we turn.
Telecommuting is also a strong commitment of the work organization at WYZ. Even before the COVID crisis, a working group had been set up with the CSE (employee representatives) to identify clear rules, thus providing a framework for the implementation of telework. Since then, a charter has been put in place to allow, according to a protocol validated by all, 1 to 2 days of telework per week (outside the COVID period).
Last but not least, WYZ has chosen to contribute 80% of the cost of its employees' health insurance (the law requires 50%).
Integration is an essential phase in the life cycle of employees. This is why we have developed a process for welcoming new employees. A "welcome package" is given to each new employee, who is also accompanied by a "WYZpair" sponsor to ensure a successful integration.
There is also a project to share skills through mini-training sessions called "WYZ Skills": volunteer employees pass on skills that correspond either to WYZ's businesses or to subjects that are important to them. These are supplemented by various training activities each year.
In addition, WYZ is committed to gender equity within its teams, in terms of numbers, responsibilities and salaries.
Finally, many of the employment contracts signed at WYZ involve work-study students or trainees, thus promoting the integration of young people into the world of work.
– Onboarding
– WYZ Skills
– Parity
– Integration of young people
– Implementation of profit-sharing
– Sponsorship
– Ecotax on tyres
– Reduction of plastic waste
– Raising awareness of energy saving
– Implementation of recycling
Of course, WYZ works with partners who pay the compulsory ecotax to the collecting organizations in charge of collecting and recycling used tyres.
Within our offices, good practices have also spread rapidly. For example, when it comes to printing, everyone is made aware of the need to print only when really needed. A plan to dematerialize customer invoices is also in effect, with invoices being sent by email instead of by post. Still with the aim of reducing our paper consumption, we receive invoices from our suppliers by email or by deposit on secure environments.
Our teams are more and more sensitive to ecology and to go further, we have decided to offer our employees reusable cups and glass bottles. Filtered water fountains are available to limit the use of plastic bottles. To remain consistent with this corporate culture, canvas bags with the WYZ logo were recently offered to all employees to eliminate the use of plastic bags.
Regarding employee waste, we have implemented a selective sorting system with several types of garbage cans available in all offices.
WYZ has also invested in heating and air conditioning systems with automatic programming, thus limiting the drift of loss-making heating. Finally, we are in the midst of a gradual transition to LED lighting throughout the company.
What is Corporate Social Responsibility (CSR)?
Corporate Social Responsibility (CSR), also known as corporate social responsibility, is defined by the European Commission as the voluntary integration by companies of social and environmental concerns into their business activities and their relations with stakeholders.
In other words, CSR is "the contribution of companies to the challenges of sustainable development".
A company that practices CSR will therefore seek to have a positive impact on society while being economically viable.
ISO 26000, an international standard, defines the scope of CSR around 7 central issues
the governance of the organization
human rights
labor relations and working conditions
the environment
fair practices
consumer issues
communities and local development..
(Source: economie.gouv.fr)