• A new web site for WYZ Group
• Client relations become more international
• Nissan the Club: First manufacturer web2store
• Extension of Easy by WYZ in Belgium 
A new web site for WYZ Group
Our new institutional web site is now up and running!
Client relations become more international
"Our customer relations service is getting stronger and more international. The team, made of 9 professionals who can answer in 4 languages (French, Dutch, Spanish and German), devotes its energy to customers' satisfaction and provides detailed information  to users of our solutions across Europe. Today, we pride ourselves on meeting demands in real time. We also bet on innovative tools that will enable us to be even more proactive in the future."
Marjorie PHILIPON, Customer relations Director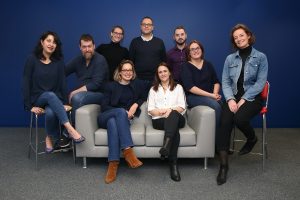 Nissan the Club: First manufacturer web2store
In order to improve after-sale business and attract new customers to its dealerships, Nissan now offers an e.commerce tire web site with on line payment created by WYZ.  To discover it, go to: https://nissan-leclub.fr/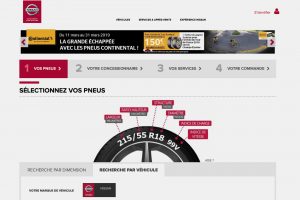 Extension of Easy by WYZ in Belgium
A repair solution for the Michelin Group's brands, managed by WYZ, has been available in the French market since the 4thquarter of 2017. Since the beginning of 2019, this solution has been extended to the Belgian market. Official and competitive, this solution guarantees an availability rate of over 98% and improves every day life for Michelin's customers. Orders are being taken via the Michelin system Bib Serve or the client's ERP.